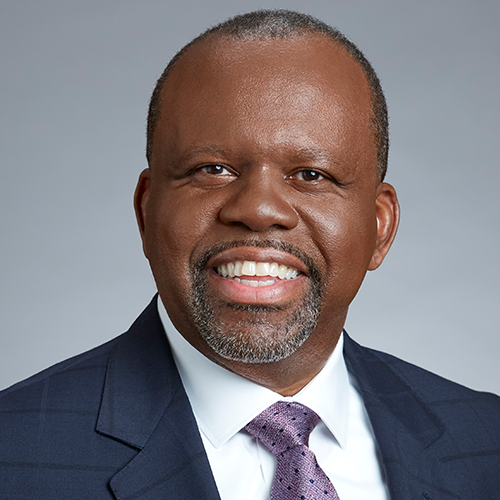 Darrin L. Williams
CEO, Southern Bancorp, Inc.
To Our Shareholders, Partners, Staff, and Communities
From the onset of a global pandemic to the national outcry for justice following the murder of George Floyd to one of the most volatile presidential elections in our nation's history, it's hard to imagine a more contentious year in recent memory than 2020.
Each of these events on their own would have been enough to rattle a nation, yet to have them layered one upon another brought a level of distress in this country not witnessed in decades.
The COVID-19 pandemic's slow start brought a false sense of security to us that it would be short lived with few impacts to our daily lives, but as hospital rates began to rise and businesses began to close, the physical and economic fallout began to take shape.
With over half a million deaths in the United States alone and the permanent closure of roughly 200,000 businesses above historic levels (according the Federal Reserve), no corner of America has been left untouched by the virus.
And yet, not all of America experienced the virus' impact equally.
McKinsey researchers found that while rural residents account for 14 percent of the total US population, they accounted for 16 percent of the COVID related deaths in 2020. When the data was examined along racial lines, it was even more stark, as researchers found communities of color were nearly five times more likely to be hospitalized and six times more likely to die from COVID than their white counterparts. The reasons for both are varied, but many experts agree that the disparities are, at least in part, due to a combination of medical and socioeconomic factors such as higher rates of poverty, chronic medical conditions, and lower access to healthcare.
Rural businesses suffered right along with metro-area businesses, though as is the case in countless underserved parts of the country, their access to resources and capital was limited before 2020, so the effects of COVID only exacerbated an already difficult situation. Businesses operating in communities of color were also harder hit, with the Federal Reserve of New York estimating that nearly half of the black-owned businesses in the country closed during the pandemic.
As a Community Development Financial Institution (CDFI) founded to serve rural communities with a focus on African American and other minority communities, we saw these impacts up close and personal throughout our markets in Arkansas and the Mississippi Delta. As the pandemic grew in strength, so did calls for loan payment deferrals, requests for financial lifelines, and even counseling help to assist with potential evictions.
We are proud to have been able to assist more than 1,200 businesses through the Paycheck Protection Program (PPP), though as the pandemic went on, we became increasingly concerned about very small, often minority businesses in our markets that were not accessing the PPP program because they were unable to provide all of the necessary paperwork or details needed.
These small businesses were suffering alongside larger businesses, but due to obstacles like income verification issues or a lack of tax filings, they were not eligible for relief.
Through our nonprofit CDFI loan fund partner, Southern Bancorp Community Partners, we raised $128,000 in philanthropic capital to fund what we called "Business Continuity Grants" of $1,000 to these businesses. In total, we provided 128 of these grants, impacting 330 jobs.
Because the need was so great, we prioritized businesses in communities that had a COVID-19 Community Vulnerability Index (CCVI) score of 8 or higher as rated by the Surgo Ventures (SurgoVentures.org), a public-health focused philanthropic organization. The CCVI looks at a number of factors in addition to healthcare impacts from COVID-19, including education, percentage of minority population and other socio-economic factors. Seventy-nine percent of our grants were awarded to businesses owned by women or people of color.
Though we felt our pandemic response efforts were significant, there are still far too many small businesses across our markets and beyond that either continue to struggle or will never again open their doors.
A National Outcry
While the pandemic raged, another storm was erupting at the corner of 38th Street and Chicago Avenue in Minneapolis, Minnesota, where a police officer knelt on 46-year-old George Floyd's neck for nine minutes and twenty-nine seconds on May 25th, 2020.
As an African American man, father, and husband, my initial reaction to this killing was a roller coaster of emotion, vacillating between anger and frustration and genuine fear for my own children.
Though it was certainly not the first time a Black person had been killed by law enforcement (nor would it be the last), this time it felt different. Maybe it was hearing Mr. Floyd's words "I can't breathe" so clearly on video taken by bystanders that struck a chord with so many Americans, or maybe it was simply the straw that broke the camel's back after so many years of systemic racism. Either way, the resulting national outcry for justice was unlike anything we've seen since the fight for civil rights in the 1960s.
Throughout the year, this call for justice extended beyond the streets and into corporate America's boardrooms, where numerous statements of support were issued and promises made to support the fight for justice and racial equality, and in particular, the challenge of America's growing racial wealth gap.
The case for CDFIs and MDIs
The notion of stakeholder capitalism—the idea that a company should address the needs of all its stakeholders, from shareholders to employees and from customers to the community—was around long before COVID hit our shores, but it was this crisis, coupled with the national outcry for racial justice, that brought it careening back to the forefront of boardrooms across the country.
As Corporate America and philanthropy sought ways to directly contribute to struggling communities, a common refrain emerged in support of Community Development Financial Institutions (CDFIs) and Minority Depository Institutions (MDIs) as a way of financially contributing to underserved and minority communities.
As the proverbial "boots on the ground," CDFIs like Southern Bancorp and MDIs are uniquely qualified to provide access to capital to underserved and minority communities because we're often already the ones serving these populations. However, our reach must be expanded if we're going to have the needed impact.
The number of financial institutions in this country has steadily dwindled over the years, with financial resources becoming concentrated in wealthier metro areas, leaving many rural and minority communities without adequate access to capital. With less access to capital, there are fewer options to help families build wealth, and without a plan for that (we believe wealth building isn't just for the wealthy), there are fewer chances of breaking the generational grip of poverty.
I spent a significant amount of time in 2020 making the case nationally for CDFIs and MDIs as a key vehicle for getting resources where they need to be both quickly and efficiently, and I am excited to see so many of America's corporate leaders and philanthropists embrace this notion. As we see investments from these sectors into CDFIs and MDIs grow, our ability to serve more communities will grow as well.
From Business Roundtable members like Bank of America, technology leaders like Square, Inc., and philanthropists like MacKenzie Scott, to companies like LiveRamp and Encore Bank, there have been numerous examples of corporations and individuals recognizing the benefits of partnering with and investing in Southern Bancorp to leverage funding and scale impact.
For our part, we intend to use these partnerships and investments to do what we were founded to do. Identify new, economically distressed and marginalized communities in which to grow and expand. Develop the new technologies, products, and services needed for underserved communities and minority and women-owned businesses to grow and succeed. And be an advocate in the halls of government on public policy issues that directly impact our communities.
My hope is that others will join us in these efforts, either by working with us in our communities, alongside us as fellow advocates, or through us as investors seeking to leverage impact far beyond the press release. There's plenty of need and opportunity to join in our mission to be wealth builders for everyone.
I'm immensely proud of our team who worked tirelessly to serve our customers throughout 2020, while also ensuring that we remain financially strong. Again, last year we reached an all-time high in net income, with record setting loan volume, while maintaining strong asset quality. We continue to successfully balance mission and margin as we strive to build communities and change lives.
Finally, I want to simply say thank you to all of our shareholders, partners, and employees who came together last year in an unprecedented show of support, comfort, and camaraderie that made a difficult year manageable. Without this collective effort, I am confident that our albeit still dire situation would today be much worse. I look forward to growing our impact together as we work toward a safer, healthier, and more equitable future.
Sincerely,
Darrin L. Williams
CEO, Southern Bancorp, Inc.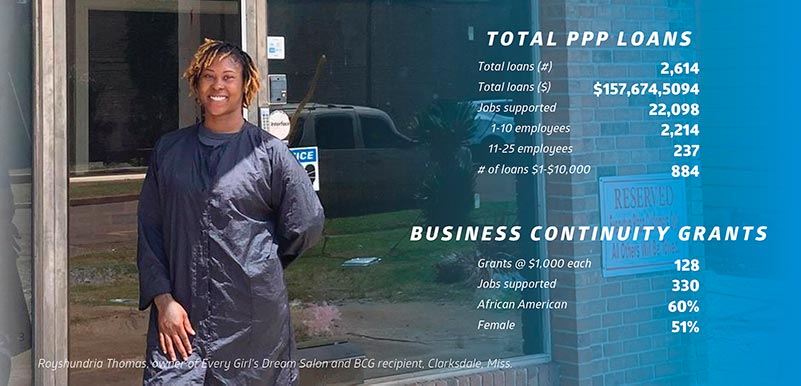 George Floyd, Black Lives Matter, Systemic Racism, and where Southern Bancorp goes from here…
June 17, 2020 letter to Southern Bancorp staff by Darrin Williams
Southern Bancorp News Highlights
Rendezvous Reimagined, DE&I, Our Core Values, and Recognition
.Leaders around the world often say that "Culture eats strategy for breakfast." Though we certainly devote a significant amount of time to strategy, we couldn't agree more with this statement. As a mission-driven organization, a strong culture is key to ensuring that our focus remains on being wealth builders for everyone. That's why we strive to instill our culture and our values-driven approach to banking at the forefront of everything we do.
Rendezvous Reimagined
In 2017, Southern held its first ever all employee meeting known as the Southern Rendezvous. Due to COVID-19, we had to "reimagine" this important event in 2020, which ultimately became "Rendezvous Reimagined," a virtual celebration of our employees complete with gifts and prizes. The meeting also introduced company-wide initiatives focused on DE&I, sustainability, employee homeownership and more. Check out the event for yourself at BankSouthern.com/Rendezvous2020.
Diversity, Equity, and Inclusion
Even before 2020, Southern Bancorp was developing a plan to redouble its efforts on DE&I within our organization. Southern Bancorp was founded to have a focus on building wealth in communities of color, and to fulfill that mission, we want to ensure that our culture embraces, among other things, these ideals throughout our organization. A 33-member committee came together in 2020, representing all of our regions, positions, races and genders. This committee's work will launch a new set of DE&I guidelines and goals in 2021 to ensure that our focus remains where it should be—being wealth builders for everyone—with emphasis on everyone.
Southern Bancorp Bank CEO John Olaimey discusses Southern Bancorp's focus on DE&I with Southern Bancorp, Inc. Board Chair Dr. Glen Jones. Watch the video below.
Recognition
The Southern Bancorp Team lives and works by the R.A.I.S.E. core values—Relationship, Accountability, Innovation, Sustainability, and Empowerment—and we recognize each other for going above and beyond to exemplify them. Employees can win cash prizes throughout the year when they're recognized by their peers, and they can also become eligible for the annual grand prize—an all-expense paid vacation.
In 2020, Southern Bancorp employees awarded each other 1,383 RAISE Awards with three employees winning Grand Prizes for their hard work.
Central Region President Wendy Von Kanel was recognized by Arkansas Money & Politics as a 2020 Powerful Woman in Banking.
Southern Bancorp was named one of the 2020 Best Places to Work by Arkansas Business.
Each year, the Dorothy Stuck Empowerment Award is given to an employee that is mission-oriented, bold, community-minded, and a visionary. The 2020 recipient was Dana Worstell, Opportunity Center Manager and longtime resident of Phillips County, Arkansas.
Bloomberg 50
In December 2020, Bloomberg Businessweek announced that Southern Bancorp CEO Darrin Williams had been named to the 2020 Bloomberg 50, its annual list of the most influential thought leaders in business, entertainment, finance, politics, science, and technology who have changed the global business landscape over the past year. Other honorees on the 2020 list included Dr. Anthony Fauci, Netflix CEO Reed Hastings, and Chief Justice John Roberts. 
Southern Bancorp, Inc. Board Chair Dr. Glen Jones (left) and Southern Bancorp Bank CEO John Olaimey (right) discuss Southern Bancorp's focus on DE&I.
Southern Bancorp was named one of the 2020 Best Places to Work by Arkansas Business.

Click on the image below to view the Bloomberg 50, where Darrin Williams was recognized.
Southern Bancorp Employee Home Loan
When we say we're wealth builders for everyone, that means everyone. During our Rendezvous Reimagined event, we announced a new program just for Southern Bancorp employees. A one percent mortgage for any full-time employee who has been with the company for at least two years. Now we have another way of attracting mission-minded talent that will help build wealth for future generations.
Kimberly's Story
When Kimberly Enoch, a grant writer and fundraiser for Southern Bancorp Community Partners, heard about the Employee Home Loan (EHL), she could hardly contain her excitement. Since 2019, she had wrestled with finding the best way to hold on to her family home in Little Rock, Ark. Originally her grandmother's home, Kimberly had fond memories of her time there, though after her mother's passing, a reverse mortgage on the property had been taken out by her father to assist with expenses. Fearing that the family home would be lost if something happened to her father, she used the EHL to purchase the home and pay off the reverse mortgage. Now she and her daughter Mackenzie can focus on creating new memories to go along with the countless others from Kimberly's childhood—all while building an asset for future generations.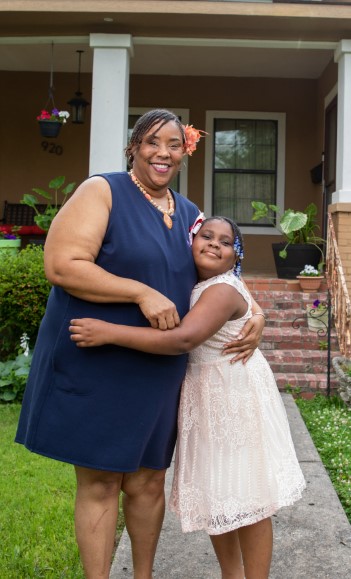 Community Impact
In addition to providing responsible and responsive financial products and services to people in our markets, Southern Bancorp employees devote significant time to serving the community. From volunteer events to volunteer income tax preparation to financial development services via our Opportunity Centers, Southern Bancorp employees are proving that wealth building can have a variety of definitions.
Volunteer Income Tax Preparers
$ In Tax Refunds and Credits to Families
Organizations Supported by Employees (Volunteering and Contributing)
$ Employee Donations to Local Nonprofits
Opportunity Center Activities in 2020
Opportunity Center
Every Southern Bancorp employee is trained to offer financial development services and materials to the people in our communities, regardless of whether they're a customer. Every location is an Opportunity Center, which means we have materials available to anyone on their financial journey, from credit repair checklists to budgeting 101 guidebooks. Every Southern Bancorp employee—even the CEO—is expected to be an Opportunity Center ambassador throughout the year.
Fostering Innovation
Innovation was one of Southern Bancorp's Core Values long before 2020, yet the challenges throughout the year served as an opportunity to focus our energy on identifying and investing in innovative solutions to reach our markets and beyond. From new financial system concepts to technological spins on traditional services, our investments are helping pave the way for a new generation of community-focused financial services. Click on the logos below to visit their websites.
advancing public policy
Innovation was one of Southern Bancorp's Core Values long before 2020, yet the challenges throughout the year served as an opportunity to focus our energy on identifying and investing in innovative solutions to reach our markets and beyond. From new financial system concepts to technological spins on traditional services, our investments are helping pave the way for a new generation of community-focused financial services. Click on the logos below to visit their websites.
Southern Bancorp's public policy program focuses on empowering families and individuals to save because we know saving is a key component to building wealth. Our efforts include traditional policy and advocacy activities at the local, state, and national level; coalition-driven initiatives; and research-focused thought leadership.
In 2020, Southern Bancorp successfully advocated for the passage of "Second Line for Savings" legislation in Mississippi, which created two direct deposit lines on the state income tax form, allowing filers to easily split and save their refund into two accounts. We were successful in advocating for similar legislation in Arkansas the previous year. Additionally, we led the creation of Savings Coalitions in both Arkansas and Mississippi to serve as organizing and strategizing partnerships for advancing financially empowering public policies.
In addition, our policy team advocates against predatory lending and harmful debt collection practices, and publishes research-driven policy briefs and articles.
Southern Bancorp also became a national voice for CDFIs during the pandemic, joining the Community Development Bankers Association (CDBA) in their lobbying efforts to secure PPP loan carve-outs and other pandemic response funding for CDFIs to deploy to small businesses in underserved areas.
Arkansas Democrat Gazette | 11.1.2020
The Wolf is Back at the Door
a 10-year plan for growing economic opportunity
Striving for a strong annual impact is important, but planning for long-term success is key. In 2016, Southern Bancorp's Board of Directors established a 10-year plan that included three goals toward which we as a company would strive. We intentionally set these goals high so that we would be forced to not only work hard, but to be innovative in our pursuits. Each goal focuses on one area that is key to building net worth and therefore contributing to economic mobility.
Our Goals: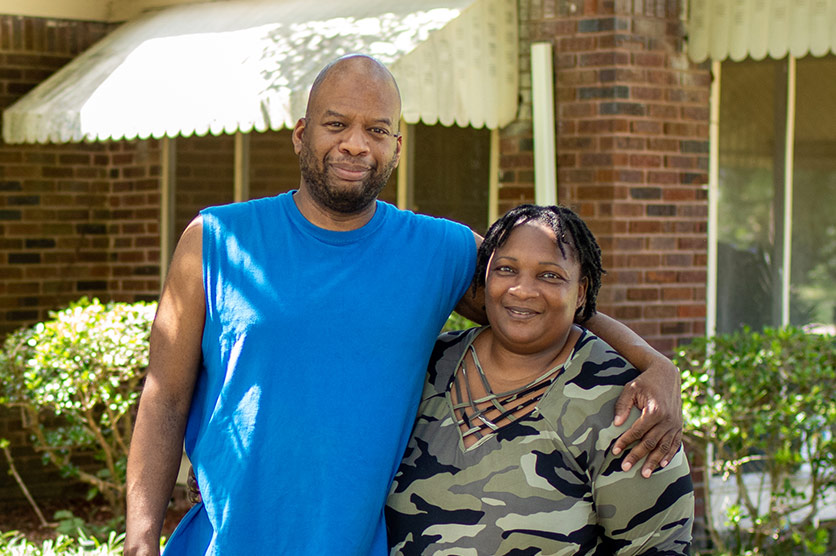 Assist 20,000 people in attaining and/or sustaining affordable housing.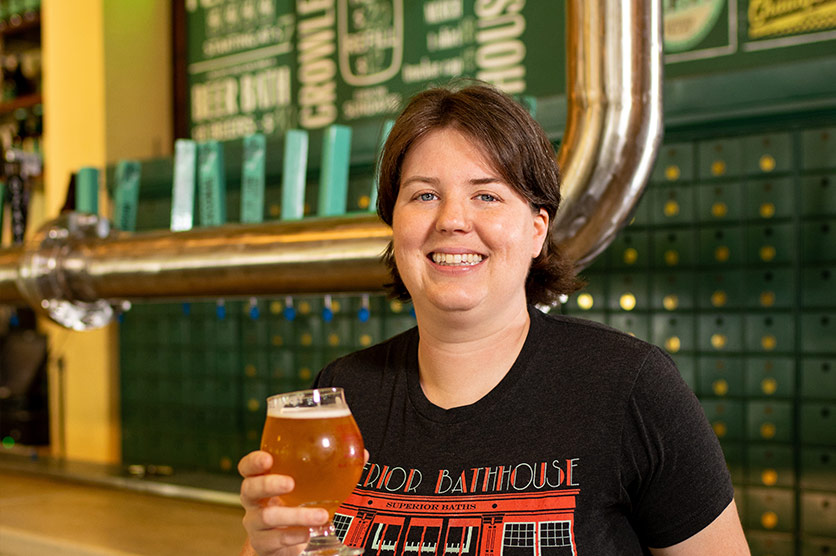 Support the creation or retention of 120,000 jobs.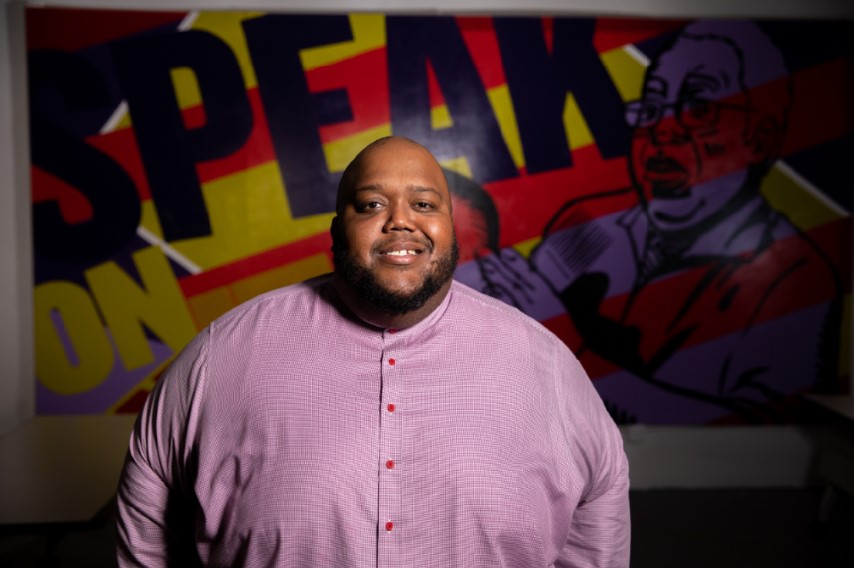 Empower 2,000,000 people to save.