Investors Portal
Your One-Stop-Shop for Investors & Shareholders
Save the Date:
Q3 2022 Shareholder Engagement Call
October 20, 2022, 9:30 AM Central Time (US and Canada)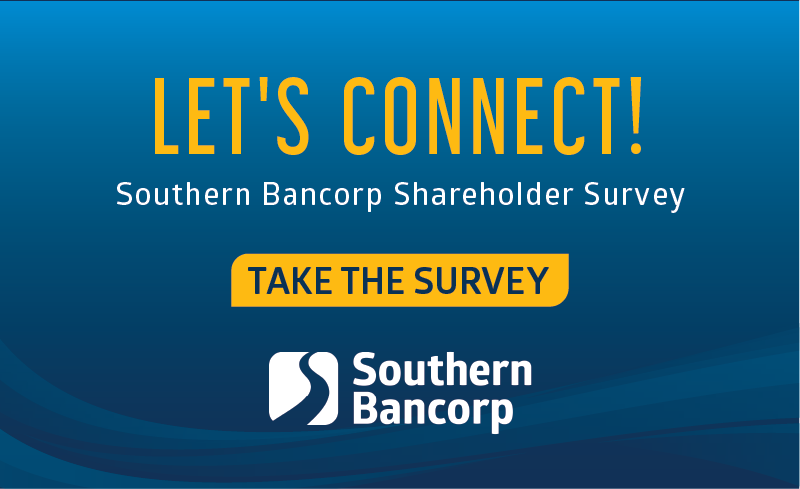 As a Southern Bancorp shareholder, you are a critical part of our mission, and we want to make sure we're effectively and efficiently communicating with you about the organization's growth.
To help improve our communications, we would appreciate you taking our short (5 min) shareholder survey below to update our contact files and provide insight on how we can better stay in touch with you.
Thank you for being part of our mission to be wealth builders for everyone!