Canton
648 E Peace St
Canton, MS 39046
(601) 761-6282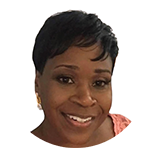 Bringing Opportunity to You
For more than 30 years, Southern Bancorp has been committed to helping families, businesses, and communities across Arkansas and Mississippi flourish. We do this by being true development partners to the people and places we serve, and by providing a unique slate of tools designed to help everyone along the path to opportunity, no matter their starting point – credit counseling, homebuyer counseling, flexible lending, savings plans, and more.
We're excited to introduce this brand of mission-focused banking to Canton, and to be part of the bright future ahead of this community.
We know how much history and heritage exists here, but we also know that access to opportunity has not always been easy to find – especially from the financial world – and we want to change that. We believe that everyone deserves access to economic opportunity, regardless of zip code or financial history.
We are Wealth Builders for Everyone.
LOBBY HOURS:
MON-THURS: 9:00 am – 4:00 pm
FRI: 9:00 am – 5:00 pm
DRIVE THRU HOURS:
MON-THURS: 8:30 am – 4:00 pm
FRI: 8:30 am – 5:00 pm
FREE Credit Review
We're offering everyone the opportunity to receive a free credit report review, no account necessary.