Southern Bancorp Hattiesburg is open and ready to kick-start your wealth-building journey!
Open in The District at Midtown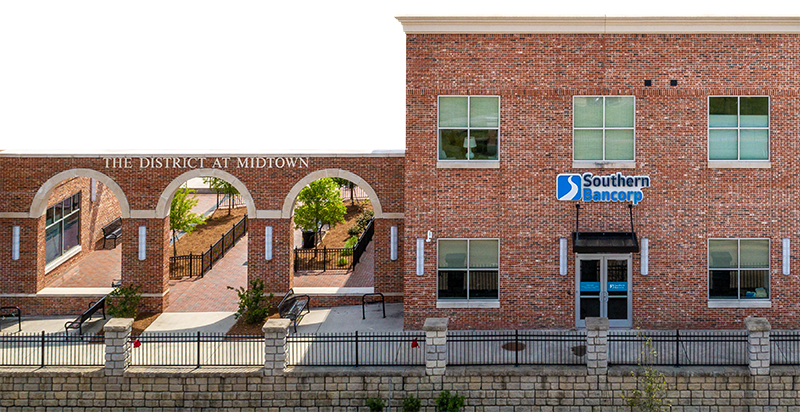 We're a mission-driven community development bank founded to help everyone along the path to opportunity. We offer services and products from credit counseling, financial coaching and homebuyer education along with flexible accounts and loan options to meet your needs. We'll put you on the road to financial success.
Hattiesburg  (#318)
3002 Hardy St, Suite 100
Hattiesburg, MS 39401
(769)-207-5275
Lobby Hours:
MON: 9:00 am – 4:00 pm
TUES: 9:00 am – 4:00 pm
WED: 9:00 am – 4:00 pm
THUR: 9:00 am – 4:00 pm
FRI: 9:00 am – 5:00 pm
Drive Thru Hours:
No Drive Thru.
Southern Bancorp has a full service branch in Hattiesburg, Mississippi. There is no ATM or drive thru. We provide affordable deposit and loan services, as well as financial development, homebuyer counseling, and credit counseling services. We believe in being wealth builders for everyone, so please stop by if you want to build your business, get your financial life on track, start the homeowner process, or make a plan to achieve your financial goals.