Opportunity Card
The safe, easy, and smart way to manage your money.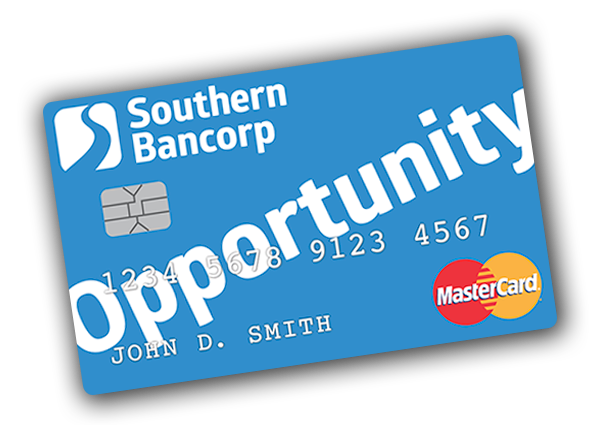 Did you know that if you don't have a bank account, you're probably spending a lot more than you would if you did have one? Cashing checks, wiring money, paying bills…these are all more expensive when you don't have a bank account. In fact, experts estimate the cost of not having a bank account as being between $200 and $500 every year!
With the Southern Bancorp Opportunity Card, you can rest easy knowing your money is safe and available to you 24 hours a day for free through our ATM network. It's also going to save you big time, as there are no overdraft fees (if there's not enough money in your account for a transaction, it simply won't go through) and the monthly fee is only $5. We're talking serious safety and savings.
Here's the Opportunity Card breakdown:
| Features | Details |
| --- | --- |
| Monthly Fee | $5 |
| Minimum Opening Deposit | $0 |
| Overdraft or NSF Fees | NONE |
| Branch Access (during regular hours) | FREE |
| Telephone Banking | FREE |
| Use of In-Network ATM | FREE ($2.50 or less for out-of-network) |
| Bill Pay | FREE |
| Check Cashing | FREE |
| Online and Mobile Banking | FREE |
| Banking Alerts | FREE |
| Electronic Monthly Statements | FREE |
| In Branch Deposits | UNLIMITED |
| Mobile Deposit | $0.50 per deposit; limit 3 per day |
So, what are you waiting for?
Ask any Southern Bancorp employee for help with your Opportunity Card, or bring this flyer to your nearest Southern Bancorp branch.