Homeownership
is one of the most reliable ways for families to build generational wealth. Let us help you open the door to your future — no matter where you stand today.
Contact Us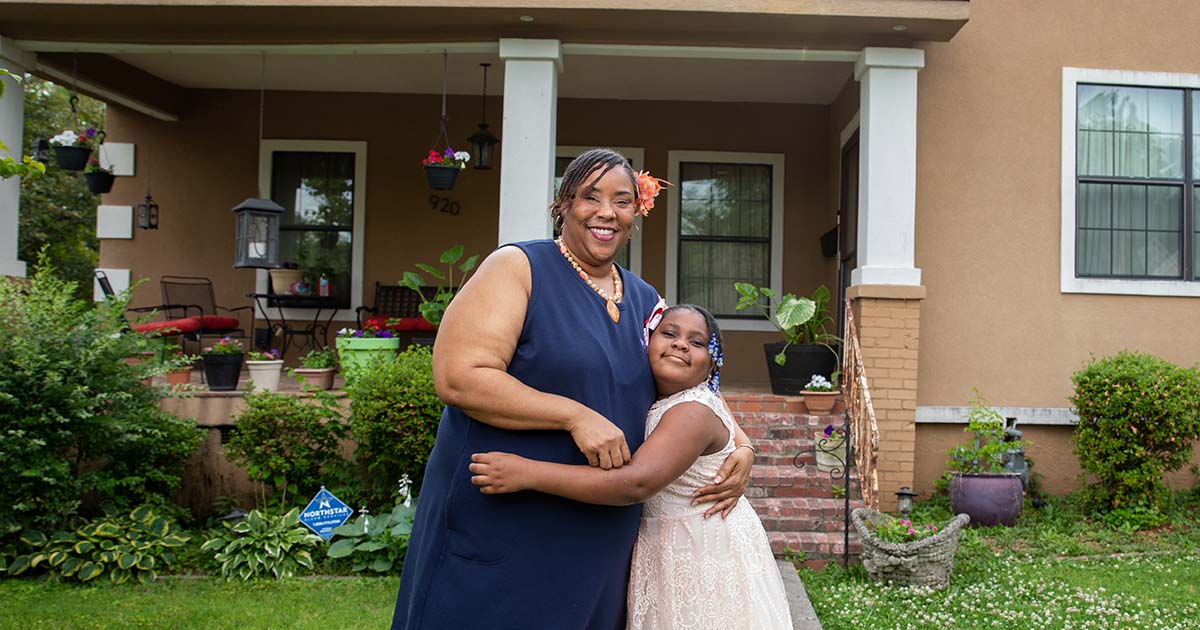 Affordable Mortgage Products
Homebuyer Education Classes
Affordable Mortgage Products
Whether you are new to the home buying process or a seasoned veteran, Southern Bancorp has the tools to help you realize your homeownership dream.
We have the right products and services to meet your needs, as well as home repair loans and home equity lines of credit. Contact us today, or visit a local branch to start the process.
At age 63, grandmother and beloved public school employee Vernetha Jackson thought her dream of homeownership was destined to remain just that, a dream. Southern Bancorp worked with Vernetha to develop the financial foundation needed to purchase a home.
Credit & Housing Counseling
Dreaming of owning a home and not sure where to start?
Southern Bancorp's HUD certified counselors will work with you to get you ready for the homebuying process, whatever your financial situation. With our counselors, you can:
Get high quality free one-on-one counseling
Make an action plan to pay down your debt
Build your credit history
Create a budget to save for a down payment
Learn how to qualify for a mortgage
Carmen Morfin-Villa learned the hard way that it's hard to build credit if you've never had it. When she heard about the Credit Builder CD program that helps you build credit AND save at the same time, she jumped at the chance to start her journey. Now she and her family of five have a home for their very own.
Homebuyer Education Classes
We have in person and online homebuyer education courses. Topics may include: 
Building credit
Shopping for a home
Getting a mortgage loan
Foreclosure prevention
Rental considerations
If you are interested, contact us in form below to find out when our next in person homebuyer education class is. You can also sign up for this eHome America Online Course at any time.
Cheryl Hampton was devastated when she found out her family home that has been passed down for generations was in foreclosure. With the help of Southern Bancorp, Cheryl was able to rebuild her credit, refinance her mortgage, and save her family home.
Free Online Resources
Ready to start learning on your own? We have a wide selection of resources to get you on the right path.

Contact Us
Please tell us more about yourself, so that we can direct you to the proper person.