Southern Bancorp Community Partners Names New Policy Director
Jennifer Johnson to lead organization's federal, state and regulatory efforts
Little Rock – Southern Bancorp Community Partners (SBCP), a 501(c)(3) financial development and lending partner of Southern Bancorp, has announced the hiring of Jennifer Johnson as the organization's new Director of Public Policy. Johnson will lead Southern's efforts to create economic opportunities in underserved communities by advocating for public policies that encourage low-income families to build net worth and develop strong financial foundations.
"On behalf of the entire Southern Bancorp organization, it is my pleasure to welcome Jennifer Johnson to the team," said Darrin Williams, CEO of Southern Bancorp, Inc. "Her extensive legal and policy experience at the state and federal level makes her an excellent choice for leading Southern's policy efforts both in the Mid-South and nationally."
A Mississippi native, Johnson has spent her career fighting for consumers in both the courtroom and the capitol. As a practicing attorney, Johnson spent many years managing complex criminal litigation on behalf of the state in the South Carolina Office of the Solicitor. She later joined the renowned Center for Responsible Lending (CRL) in North Carolina and Washington, DC as the organization's Senior Legislative Counsel, where she advanced policies related to consumer banking, mortgage reform, and consumer finance issues. During her time with CRL, Johnson was an outspoken advocate for consumers across the country, spearheading several state legislative and advocacy campaigns aimed at halting the creation and continuation of predatory payday lending, car-title lending, and other abusive lending practices. More recently, Johnson returned home to Mississippi where she founded the government relations firm Bridgetown Strategies LLC, which has been politically active in statewide education initiatives.
"Southern Bancorp is a true community development financial institution in every sense of the word," said Johnson. "Their commitment to providing sustainable housing opportunities, access to capital for small businesses and financial development solutions in economically distressed communities is what I admire most about the organization as these are the things that help communities thrive. I look forward to continuing my consumer protection efforts by fighting predatory lending practices, educating lawmakers on the need to improve financial and business practices that support working families, and advocating for public policies that support responsible and sustainable financial growth in the Mid-South."
As Southern's Policy Director, Johnson will work closely with both national lawmakers and those in Arkansas and Mississippi to advance policies that promote economic well-being in America's distressed communities. Issues on the horizon for Southern include promoting Individual Development Account legislation in Mississippi, Asset Limit reform in Arkansas and national laws and regulatory policies that increase financial access and reduce community reliance on alternative financial services such as payday lenders.
A high res photo of Jennifer Johnson can be downloaded at banksouthern.com/news/jennifer-johnson
Southern Bancorp, Inc., a bank holding company; Southern Bancorp Community Partners, a development finance and lending organization; and Southern Bancorp Bank, one of America's largest rural development banks were founded in 1986 by then Governor Bill Clinton, Walmart Chair Rob Walton, the Winthrop Rockefeller Foundation and others who were concerned about the economic decline of rural Arkansas. All three entities are U.S. Treasury certified Community Development Financial Institutions (CDFIs) collectively known as "Southern." With $1.1 billion in assets, 80,000 customers and 42 branches in Arkansas and Mississippi, Southern invests in people and businesses in rural communities; empowers them to improve their lives; and helps them transform their communities.  On the web at www.banksouthern.com  & www.southernpartners.org.
###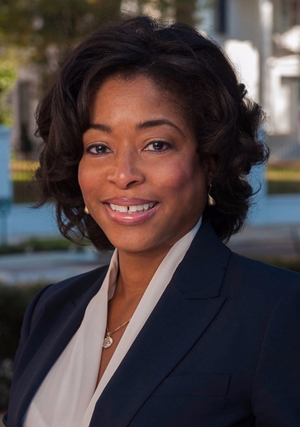 Please click on the photo to download Jennifer Johnson's photo.
For Immediate Release
Contact: Nathan Pittman
nathan.pittman@banksouthern.com